Advanced CCTV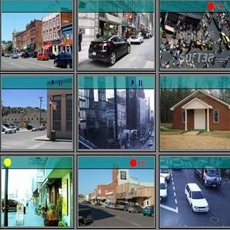 In past a few years, a phenomenal growth has been seen in the existence of video surveillance cameras in UAE & GCC life. From your place of work to mass gathering area or to almost every imaginable type of facility, Video surveillance is persistent. During or in the aftermath of a crime or any other unpleasant incidents in retail stores, hotels, malls, cash counters, office reception areas, school campuses or other facilities. One of the very important points to start with is video images & situation awareness, whether the video images of the rapidly changing situations or the offender(s) is being captured and or interception by the security personal is successfully made or not. These are the important questions whose answers should be the part of the solution.
ANSARIES with a clear understanding of the purpose and with the help of meaningful guidelines or standards established by the Government can help you in designing and deploying a video surveillance system. A system that mitigate the security risks and or increase the appropriate response time or incident prevention possibility for which these systems are actually intended to be in place.
First step to start with, is a risk assessment to identify the protection from threats/problems faced and to determine a relevant and appropriate camera surveillance solution. Based on the findings, we propose a number of pre- & post-implementation steps that can assist organizations in designing and operating a video surveillance system that in shape with the purpose.
The optimal positioning of cameras on the Site/Floor Plan
Operational requirements will dictate the type, number and location of cameras
Use of thermal video analytic cameras in complete darkness or where a human eye would miss
Pan-tilt-zoom ("PTZ") cameras give the operator the ability to cover a wide area but also zoom in to focus on an incident providing greater detail and assisting with identification of individuals
The use of fixed field of view ("fixed") cameras ensures that a wide range of activity is captured on an uninterrupted basis