Converged Networks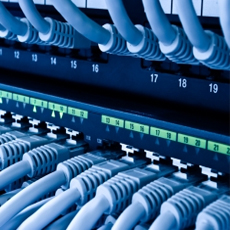 ARABTEL has a proven track record of installing and maintaining converged network infrastructures for leading properties in many industries since 2000. Arabtel is approved many big supplier installer, having carried out multiple projects.
Hotel Room Management
ARABTEL has been a pioneer in RMS for providing wireless infrared control technology for hotels, as well as the integration of multiple functions on a single, centrally monitored and controlled system. Our unique 'building block' architecture allows Operators to select and implement features most appropriate to their needs. Arabtel System capabilities include unparalleled energy management, guestroom occupancy monitoring and reporting, central electronic lock control, doorbell/do-not-disturb/make-up-room annunciation, and infrared lighting control.
HITV / IPTV System
In line with the IPTV technology developments, Arabtel provides complete design, install & support for an interactive and guest friendly TV system. Collaborating with the ecosystem, Arabtel offer an advanced Interactive TV system, which meets the highest requirements of SD or HD quality video. Distributed via Coaxial or Ethernet connections, interactive television means for your clients the simplicity of a TV and remote control to access content.
Voice
Wireless Telephony & Mobility
Business Enhancement real time communication applications
Customer Interaction and Call Center applications
Telephony infrastructure for enterprises and Small Medium Business starting from 8 ports to 5,000 ports.